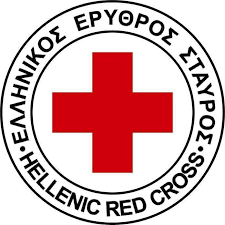 Updated at: 2022/11/23
The Hellenic Red Cross offers an accompanying interpretation service called ACCREF (Accompanied Referrals). This office has a team of experienced and trained interpreters / cultural mediators, in order to accompany and facilitate the access of refugees and migrants to public health services. Service is provided, with physical presence of the interpreter, in primary health care units as well as in secondary health care units ( Public Hospitals) in Athens. 
Additionally, the service includes provision of accompaniment to KEM (Migrant Integration Center) for getting PAMKA – temporary AMKA for undocumented foreigners, in order to facilitate their vaccination against Covid-19.
In case of emergency, interpretation by-phone is possible. Languages of Interpretation: 
Arabic & Farsi / Dari, English, French, Kourmanji and Ukrainian.
The ACCREF service provides two educational programs aiming the training of both parties (interpreters - health professionals) who (converse) liaise with the beneficiary to achieve the maximum performance of the service offered.
Cultural Mediation & Interpreting Services
Professional Management of Diversity
The ACCREF program is an innovative HRC program that has emerged from identified needs in the field. 
HRC provides interpretation and cultural mediation services exclusively in public health services without discrimination.
Four years of business experience and development of a large network of cooperation with a common code of communication with public bodies and organizations that support refugees and immigrants.
Easy access with an electronic request to our site - fast report - service available to everyone. Specifically, the ACCREF service has a dashboard, official website: www.accref.gr. 
On our website, a separate link was designed for each applicant organization/institution/service with different usernames and passwords.
Applicants of our service are social workers and health workers who work in organizations (NGOs, Public Health or Social Welfare Departments, HRC Services) that support refugees and migrants. The first contact is made by phone or email and then a link is given for each organisation.
Languages spoken: Greek, English, French, Farsi/Dari, Arabic, Kurmanji, Ukrainian
Phone Number 6909172104 Greek, English
Whatsapp Number: 6909172980 Greek, English, Arabic
Calling hours : 8:00AM - 2:30PM
Accessibility & Additional Information
This service is closed on public holidays YES
Is an appointment required? YES - by phone, WhatsApp, Viber, Facebook, etc
Are services available by referral only? - YES - electronic requests are made by applicants
All Services Listed Are Free of Charge - YES
Opening Hours
Monday open from 07:30 AM to 03:30 PM
Tuesday open from 07:30 AM to 03:30 PM
Wednesday open from 07:30 AM to 03:30 PM
Thursday open from 07:30 AM to 03:30 PM
Friday open from 07:30 AM to 03:30 PM
Contact Information
email: accrefhrc@redcross.gr
phone: 306909172104
website: www.accref.gr
whatsapp: 306909172980
Address
Greece
39.074208
21.824312
Click here to see the address in GoogleMaps.