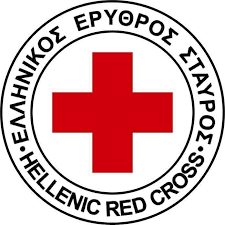 Updated at: 2022/11/23
The MHT Urban Area provides Primary Health Care services to:
Refugees and migrants living in the urban areas of Athens and Piraeus, 
Unaccompanied minors accommodated in shelters, 
Families housed in sheltered apartments under the umbrella of programs such as ''HELIOS'', "Filoxenia", etc., 
Refugees and migrants who are in a state of homelessness, 
One-parent families or single women with children who are hosted in shelters.
Specifically, GP consultation, Pediatric consultation, Nursing consultation, Medical First Aid, Unaccompanied Minors' Health Monitoring, Gynecological Health, Maternity Care, Medical Referrals, PSS & Protection Referrals, Mediation and fascilitation of access to the Primary Public Health Units and other NGOs'. 
In addition, health promotion sessions are implemented for refugees/migrants and staff working in shelters or other social services regarding various health issues such us transmitted and skin infections, sexual and reproductive health, breastfeeding, basic first aid, healthy living habits etc.
All the services are provided upon request made by social and health staff via email (preferably) or phone.
For more information please call +30 6909416432
Languages spoken Greek, English, French, Farsi/Dari
Address MOBILE UNIT
Accessibility & Additional Information
This service is closed on public holidays: YES
 Is an appointment required? YES - Please send an Email
 Are services available by referral only? YES - requests are made by health and social staff
This location has female staff: YES
All Services Listed Are Free of Charge: YES
Opening Hours
Monday open from 08:00 AM to 02:30 PM
Tuesday open from 08:00 AM to 02:30 PM
Wednesday open from 08:00 AM to 02:30 PM
Thursday open from 08:00 AM to 02:30 PM
Friday open from 08:00 AM to 02:30 PM
Contact Information
email: koy-hrc@redcross.gr
phone: 306909416432
Address
Athens, Greece
37.9838096
23.7275388
Click here to see the address in GoogleMaps.