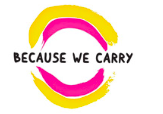 Updated at: 2022/02/08
   Service is no longer Valid

Le service n'est plus valide

الخدمة لم تعد متوفرة

این سرویس دیگر در دسترس نمی باشد.

سروس طویل درست نہیں ہے۔
In RIC Lesvos, we distribute nutritious food. A combination of fruit, especially bananas, vegetables to cook with and warm meals that are ready to eat.
We hand out nutritious meals for pregnant women and mothers with babies up to 6 months old, tent-by-tent on Tuesday and Thursday between 15.30 and 17.00
We hand out bananas in the food line twice a week, on Monday and Friday for all residents from the age of 6 months old
Weekly on Thursdaymorning we distribute a bag of vegetables (contents vary weekly) to everyone residing in RIC
Location : RIC Lesvos
Contact Information
facebook_messenger: https://www.facebook.com/Becausewecarry/
39.1359484361037700
26.5386747952783300
Click here to see the address in GoogleMaps.