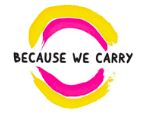 Updated at: 2022/02/08
If you join the BWC Team in RIC, you are part of the BWC family!
There is a strong women and men team on the ground. We are really proud and happy with our family. We have different teams: the distribution team, carpet team, lunch team, foodline team and a team that is there for pregnant women and mothers. Ask one of our team members about the possibilities to join one of the team(s).
Location : RIC Lesvos
Contact Information
39.1359484361037000
26.5386747952783300
Click here to see the address in GoogleMaps.