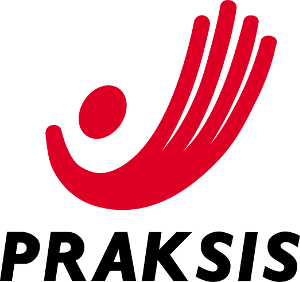 Updated at: 2021/10/21
PRAKSIS (PROGRAMS OF DEVELOPMENT, SOCIAL SUPPORT AND MEDICAL COOPERATION) is an independent Civil Society Organisation (Non Profitable Association). PRAKSIS main goal is the planning and implementation of projects of development, humanitarian and medical nature.
Our goal
Our main goal is the eradication of social and economic exclusion of vulnerable social groups and the defense of their personal and social rights.
At the Social Pharmacy of PRAKSIS in Athens, we have medicines by donations. Anyone, whether in any population or social group, if they have prescription, can come to the Community Center, where the services are provided free of charge and without discrimination. The Social Pharmacy operate daily, after a scheduled appointment. Appointments are made by phone at 210 - 8213704.
Additional Information
Accessibility and Additional Information
This service is

NOT

closed on public holidays

Appointment required

How should an appointment be made: Call

Communication in sign language: NO

The entrance to this location has a ramp

This location has an elevator

This location has female staff

This location has separate bathrooms for men and women: NO

All Services Listed Are Free of Charge
Location
Athens
Address
Sarpidonos 24
Kolonos
Address in Local Language
Σαρπηδόνος 24, Κολωνός
Opening Hours
Monday open from 09:00 to 17:00
Tuesday open from 09:00 to 17:00
Wednesday open from 09:00 to 17:00
Thursday open from 09:00 to 17:00
Friday open from 09:00 to 17:00
Contact Information
email: info@praksis.gr
facebook_messenger: https://el-gr.facebook.com/ngopraksis/
phone: +302108213704
website: https://praksis.gr/
Address
Sarpidonos 24, Athens
37.9991989207416050
23.7054385547520700
Address in local language
Σαρπηδόνος 24, Κολωνός
Click here to see the address in GoogleMaps.