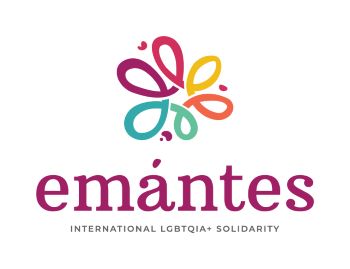 Updated at: 2023/05/22
Emantes support line is a WhatsApp number where PWS (People We Support) - LGBTQIA+ asylym seekers and refugees (over 18 years old) can ask for our support.
You can contact Emantes' Support Line though WhatsApp at +306971693446.
The line operates Monday to Friday, 09:00 - 17:00.
The support line makes appropriate referrals to internal and external services (signposting) and offers psychosocial support to PWS who need moral support and/or are in a high-risk situation (suicidal ideation, panic attacks, etc). 
PWS can contact Emantes Support Line, in their language and medium of preference (texts, calls, voicemails) stating their need for support. 
Emantes Support Line operates with automatic translation (Google translate & DeepL) for languages other than Greek and English. 
Any further intervention (assessment, meetings with professionals) is done through interpreters, if necessary.
Additional Information
- This service is closed on public holidays: YES
- Is an appointment required: YES
- Eligibility for services: 18+ Lgbtqia+ asylum seekers and refugees only
- Are services available by referral only? NO, self-referrals through Emante's Support Line
- The entrance to this location has a ramp: YES
- This location has an elevator: YES
- All services listed here are free of charge: YES
Location
Athens
Emantes' location is kept confidential; therefore, we are unable to accept walk-ins
Opening Hours
Monday open from 09:00 to 17:00
Tuesday open from 09:00 to 17:00
Wednesday open from 09:00 to 17:00
Thursday open from 09:00 to 17:00
Friday open from 09:00 to 17:00
Contact Information
email: info.emantes@gmail.com
facebook_messenger: https://www.facebook.com/emantesInternationalLgbtqiaSolidarity/
instagram: https://www.instagram.com/emantes_lgbtqia_solidarity/?hl=en
phone: 306971693446
website: https://www.emantes.com/
whatsapp: 306971693446
Address
Athens, Greece
37.9838096
23.7275388
Click here to see the address in GoogleMaps.