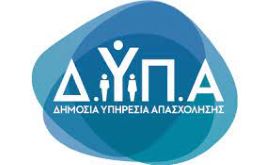 Updated at: 2023/05/18
The Public Employment Service "ΔΥΠΑ" (ex "ΟΑΕΔ") provides unemployment registration and issues unemployment cards.
DYPA also provides services for people looking for a job, such as job counseling, vocational training, and employment programs. These services may have special eligibility requirements.
When you go to a DYPA office, bring:
Additional Information
There are many OAED offices in Greece and not all are listed on the Refugee.Info map.
Find the DYPA office closest to you on this database (in Greek):  
- Select ΚΠΑ2
- Find on the map the pin near you - click on the pin to get details
You can find more information about Working in Greece HERE.
Location
Athens
Address
Zachia 6
Opening Hours
Monday open from 08:00 to 13:30
Tuesday open from 08:00 to 13:30
Wednesday open from 08:00 to 13:30
Thursday open from 08:00 to 13:30
Friday open from 08:00 to 13:30
Contact Information
email: kpaattiki@dypa.gov.gr
phone: 302108836212
phone: 302108836208
website: https://www.dypa.gov.gr/
Address
ΔΥΠΑ Πλατείας Αττικής ΚΠΑ2, Zachia, Athens, Greece
37.9955892
23.7212949
Address in local language
ΖΑΧΙΑ 6
Click here to see the address in GoogleMaps.