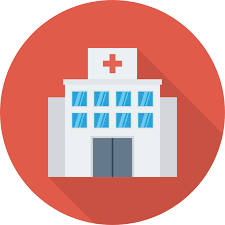 Updated at: 2023/03/31
Hospitals in Athens work on rotational shifts to cover emergencies in the late afternoon and overnight (generally, 8 p.m. - 8 a.m.)
Click here to see which hospital's emergency room is on duty. This information is provided only in English.

Additional Information
Tuesday 8AM–2:30PM Wednesday 8AM–2:30PM Thursday Open 24 hours Friday 8AM–2:30PM Saturday Closed Sunday Closed Monday Open 24 hours 
Location
Athens
Address
IPPOKRATOYS 8
Penteli PC15236
Contact Information
phone: +302132052200
website: https://paidon-pentelis.gr/
Address
Ιπποκράτους 8, Πεντέλη 152 36
38.050948
23.875124
Address in local language
ΙΠΠΟΚΡΑΤΟΥΣ 8 - ΠΕΝΤΕΛΗ
Click here to see the address in GoogleMaps.