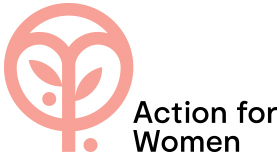 Updated at: 2023/02/15
Women-only day centre providing trauma-informed non-formal education classes (Greek & IT) and psychosocial support services (1:1 counseling with a Psychologist, weekly activities) at the Pomegranate Project for women over 18 years old. Team trained and specialised in gender-based violence. 
Girls between 15 - 18 years will require signed parental guardian consent to attend and participate in activities. 
Languages spoken: Greek, English, French, Farsi, Lingala, German, Mandarin
Accessibility & Additional Information
This service is closed on public holidays: YES
Is an appointment required: YES
This location has female staff: YES
This location has separate bathrooms for men and women: YES
All services listed are free of charge: YES
Location
Athens
Contact Information
email: athens@actionforwomen.ch
facebook_messenger: https://www.facebook.com/actionforwomenCH
instagram: https://www.instagram.com/actionforwomench/
website: https://afw.ngo/
whatsapp: 306970398914
Address
Athens, Greece
37.9838096
23.7275388
Click here to see the address in GoogleMaps.