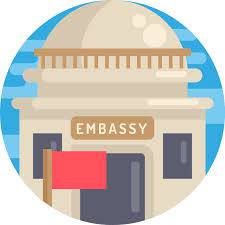 Updated at: 2023/05/22
There is no Embassy location in Greece.
For any questions or enquiries please use the bellow contact details.
tel: (+41) 31 352 47 37 (embassy in Bern)
e-mail: cameroon.consulate@yahoo.gr 

For more information please visit Cameroonian Embassy in Bern, Switzerland:
Contact Information
email: cameroon.consulate@yahoo.gr
phone: 41313524737
website: www.ambacamberne.ch
Address
Greece
39.074208
21.824312
Click here to see the address in GoogleMaps.