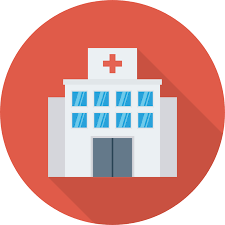 Updated at: 2023/03/31
Eye clinic, offering emergency services, examinations and surgeries.
Costs
Morning appointments (Monday – Friday from 8 a.m. – 2:30 p.m.) are free for everyone who has an AMKA number.
If you have an AMKA number, but do not have medical insurance, there is a cost for medical examinations during afternoon hours.
If you want to make a doctor's appointment during afternoon hours, you will be asked to pay. Appointments cost between €36 – €64, depending on the doctor.
Additional Information
The Emergency Unit is open every day from 8 a.m. – 2:30 p.m.
You do not need an AMKA number for emergency services.
For an appointment with a doctor, you need to have an AMKA number.
Call +302103640909, +302103641767, or +302103613334 to make an appointment.
You can also make an appointment using the online form (in Greek) at this link.
Location
Athens
Address
El. Venizelou 26 & Sina 2
Contact Information
email: info@ophthalmiatreio.gr
phone: 302132052701
website: http://www.ophthalmiatreio.gr
Address
El. Venizelou 26 & Sina 2, Athens
37.979377
23.734251
Address in local language
ΕΛ.ΒΕΝΙΖΕΛΟΥ 26 & ΣΙΝΑ 2
Click here to see the address in GoogleMaps.