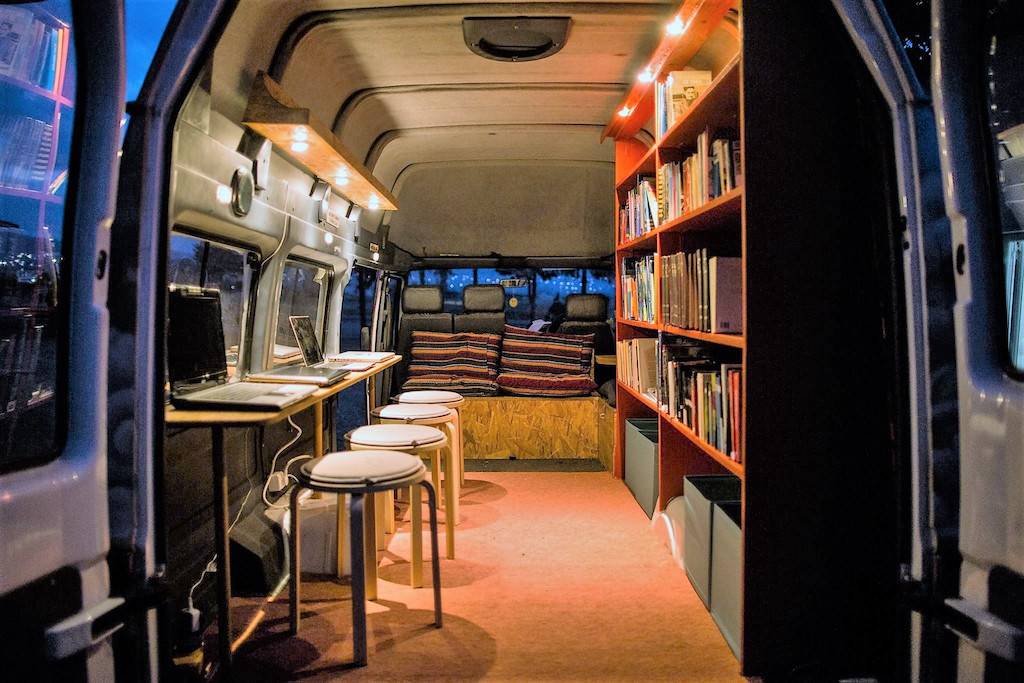 Updated at: 2022/12/21
ECHO is a mobile library based in Athens, Greece. We are a van stocked with bookshelves, comfy seats, WiFi and a portable outdoor community space. We take books and learning resources to places where people can't otherwise get them: refugee camps around the mainland, as well as community centres in Athens. We've got books in Arabic, Farsi, Urdu, Pashto, Kurmanji, Sorani, Turkish, English, French, German and, of course, Greek! Come along for a chat or a book - check out our timetable .
Inside the library:
ECHO's aim is to nurture a space of learning and creativity, a place to cultivate the mind - that one part of us that can never be held captive. It is a place where goals and ambition can be worked towards, regardless of the grim reality of the present. In our library spaces, we provide the following:
Mobile library with books for loan (including books in Arabic, Kurdish, Farsi, Urdu, French, Turkish, English, and Greek)
WiFi and electricity for charging phones
Help getting educational resources, including online learning platforms such as Coursera
Informal Greek and English lessons, and other language-learning resources
Educational resources for children


Additional Information
ECHO Library visits several locations in Athens (Khora Social Kitchen, Welcommon Hostel and Platia Victoria) as well as Malakasa, Oinofyta, Ritsona, Korinthos and Lavrio camps.
Contact ECHO Library on Facebook or by email for the updated schedule.
Location
Athens, Lavrio, Malakasa, Oinofyta, Ritsona, Korinthos and Lavrio
Contact Information
email: contact@echo-greece.org
facebook_messenger: https://www.facebook.com/refugeelibrary
website: https://echolibrary.org/library/#ECHOtimetable
website: https://echolibrary.org/
Address
Athens, Lavrio, Malakasa, Oinofyta, Sounio
37.9838096
23.7275388
Click here to see the address in GoogleMaps.