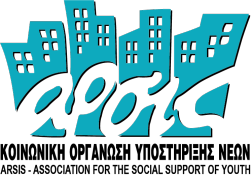 Updated at: 2023/02/22
The Crete Mobile team provides lessons, creative activities and homework support for children 4-17 years old. 
The ARSIS mobile team operates where refugee and migrant children are residing, in order to support and facilitate their smooth access to school and to establish their continuous attendance.
 In order to ensure that children are best prepared and supported in school, the core element of the program is to promote Greek, English and Mathematics lessons, STEM education and other activities as well as homework support and transferable learning skills. 
The team offers the following services: 
Greek & English language classes 
Math & Science classes
After – school homework support
Basic life skills workshops
Support for the enrollment and regular attendance in the Formal Education, cognitive and socio-emotional development and school readiness
Assistance for enrollments and access to formal education
Promotion of adult/ parents' integration through sensitization activities
Promotion of digital learning and the blended learning approach: through the use of tablets
Language spoken: Greek, English
Accessibility & Additional Information
The service is closed on public holidays: YES
Is an appointment required: YES (via call)
Eligibility for services: Children 4-17 y.o.
All services listed here are free of charge: YES
Address
Koinonikos Choros, Α. & Μ. Kalokairinos Foundations
Monis Agarathou 9, Agios Dimitrios
Heraklion, Crete
Opening Hours
Monday open from 09:00 to 19:00
Tuesday open from 09:00 to 19:00
Wednesday open from 09:00 to 19:00
Thursday open from 09:00 to 19:00
Friday open from 09:00 to 17:00
Contact Information
email: cretedu.arsis@gmail.com
facebook_messenger: https://www.facebook.com/arsis.gr
phone: 306945263724
website: https://arsis.gr/
whatsapp: 306945263711
Address
Monis Agkarathou 9, Iraklio 712 02, Greece
35.3422275
25.1336766
Address in local language
Μονής Αγκαράθου 9, Ηράκλειο Κρήτης
Click here to see the address in GoogleMaps.