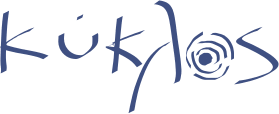 Updated at: 2022/12/01
For each student the courses are daily. 
All levels are supported, namely beginners, intermediary, advanced, courses for the certificate of the Greek language. 
 Special classes are held for illiterate PoCs. 
Every language course in given from the mother tongue of the beneficiaries to the language that is being taught. (If mother tongue is English, French, Farsi, Dari, Arabic or Kurmanji)
Also, all lessons are addressed to all regardless of country of origin, age and gender. Although, students are divided accordingly to their age. 
Languages spoken: Greek, English, French, Farsi/Dari, Arabic, Kurmanji.
WhatsApp / Viber Number: 6932927832 - FARSI, DARI, ARABIC, KURMANJI, ENGLISH, FRENCH
Accessibility & Additional Information
This service is closed on public holidays: YES
Is an appointment required? NO
This location has female staff: YES
All Services Listed Are Free of Charge: YES
Address
TOSITSA 9 ATHENS 10683

Opening Hours
Monday open from 03:00 PM to 10:00 PM
Tuesday open from 03:00 PM to 10:00 PM
Wednesday open from 03:00 PM to 10:00 PM
Thursday open from 03:00 PM to 10:00 PM
Friday open from 03:00 PM to 10:00 PM
Saturday open from 07:30 PM to 10:00 PM
Contact Information
email: info@kyclos.org
facebook_messenger: https://www.facebook.com/KyclosCommunity/
viber: 306932927832
website: www.kyclos.org
whatsapp: 306932927832
Address
Tositsa 9, Athens, Greece
37.9881715
23.734578
Address in local language
ΤΟΣΙΤΣΑ 9 ΑΘΗΝΑ 10683
Click here to see the address in GoogleMaps.