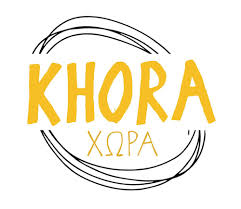 Updated at: 2023/01/31
Khora Social Kitchen is a social kitchen that provides food for those in need. 
This community kitchen cooks hot nutritious food 3 days a week, as well as offering a safe and friendly place to sit with friends, tea and wifi. 

How to collect food
Monday, Wednesday, and Friday 13:00-15:00 (and double check our Facebook for any changes in opening hours).
Languages spoken: Greek, English, French, Farsi/Dari, Arabic, Urdu, Turkish (Languages vary depending on volunteers)
This service is closed on public holidays: NO
Is an appointment required? NO
This location has female staff: YES
All Services Listed Are Free of Charge: YES
Address
Kastalias 13, Athens 113 63
Opening Hours
Monday open from 01:00 PM to 03:00 PM
Wednesday open from 01:00 PM to 03:00 PM
Friday open from 01:00 PM to 03:00 PM
Contact Information
facebook_messenger: https://www.facebook.com/KhoraAthens
website: https://www.khora-athens.org/social-kitchen
Address
Kastalias 13, Athina, Greece
38.0015803
23.7426567
Address in local language
Κασταλιάς 13
Click here to see the address in GoogleMaps.