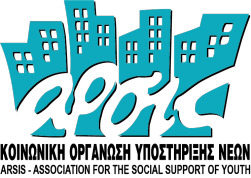 Updated at: 2023/02/22
The Center provides lessons, creative activities and homework support for children 4-17 years old.
The ARSIS Homework and Creative Activities Center (Athens HCAC) operates where refugee and migrant children are residing, in order to support and facilitate their smooth access to school and to establish their continuous attendance.
In order to ensure that children are best prepared and supported in school, the core element of the Centers program is to promote Greek, English and Mathematics lessons, STEM education and other activities as well as homework support and transferable learning skills.

At our Center we offer: 
Greek & English language classes 
Math & Science classes
After - school homework support
Basic life skills workshops
Psychosocial support, support for the enrollment and regular attendance in the Formal Education, cognitive and socio-emotional development and school readiness
Assistance for enrollments and access to formal education
Promotion of adult/ parents' integration through sensitization activities
Promotion of digital learning and the blended learning approach: through the use of tablets
Languages spoken: Greek, English, Farsi/Dari, Arabic, Urdu, Ukrainian
Accessibility & Additional Information
This service is closed on public holidays: YES
Is an appointment required: YES (via phone, WhatsApp, Viber, Facebook, etc.)
Communicate in sign language: NO
The entrance to this location has a ramp: NO
This location has an elevator: NO
This location has female staff: YES
All services listed are free of charge: YES
Address
21B, Tenedou Str., 11257 Kypseli, Athens
Opening Hours
Monday open from 09:00 to 19:00
Tuesday open from 09:00 to 19:00
Wednesday open from 09:00 to 19:00
Thursday open from 09:00 to 19:00
Friday open from 09:00 to 19:00
Contact Information
email: athensedu.arsis@gmail.com
facebook_messenger: https://www.facebook.com/arsis.gr/
instagram: https://www.instagram.com/arsis.gr/
phone: 302108611134
website: https://www.arsis.gr/
whatsapp: 306944230478
Address
Tenedou 21b, Athens, Greece
38.0021932
23.7360322
Address in local language
Τενέδου 21Β, Κυψέλη, Αθήνα
Click here to see the address in GoogleMaps.