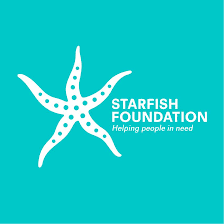 Updated at: 2023/05/16
The aim of this course is to learn the basic techniques of self-defence through positive self-empowerment. Thereby, the goal is to bring body, voice, mind and senses into alignment in order to become fully aware of one's strength. The class is divided into three parts: warm-up, fitness and self-defence. All three parts are guided by an instructor and accompanied by music to allow room for the participants' creativity.
All activities are held in English.
Location
Lesvos
Address
Vournazon 25
Mytilene 81132
Contact Information
email: projects@asterias-starfish.org
facebook_messenger: https://www.facebook.com/starfishfoundation.org
website: https://www.asterias-starfish.org/
Address
Vournazon 25,, Lesvos
39.10411060000001
26.5537167
Address in local language
ΒΟΥΡΝΑΖΩΝ 25
Click here to see the address in GoogleMaps.