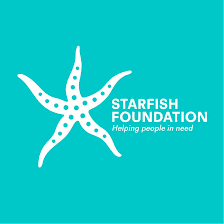 Updated at: 2023/05/16
In partnership with EducationForEveryone, this project teaches sewing skills to people both from the refugee and the local Greek community and takes place at our community centre, OpenSpace where two professional tailors provide knowledge on how to use industrial sewing machines and how to make the Bags4Everyone shopper bag, which is then sold to support this project.
All activities are held in English.
Location
Lesvos
Address
Vournazon 25
Mytilene 81132
Contact Information
email: projects@asterias-starfish.org
facebook_messenger: https://www.facebook.com/starfishfoundation.org
website: https://www.asterias-starfish.org/
Address
Vournazon 25,, Lesvos
39.10411060000001
26.5537167
Address in local language
ΒΟΥΡΝΑΖΩΝ 25
Click here to see the address in GoogleMaps.