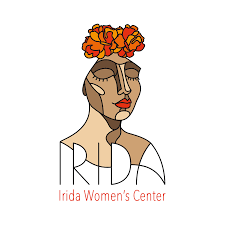 Updated at: 2023/01/31
IRIDA WOMEN'S CENTER
SOCIAL SERVICES 
Counseling sessions (individual and group) 
Provision of information / mediation
Emergency Response on health and safety matters
Promotion of well-being through recreational/ art activities and outings
 LEGAL ASSISTANCE
Provision of information
Legal assistance 
Legal counselling 
Court representation
LIVELIHOOD
Greek Classes
English Classes
Skill building activities/workshops
IT classes
Additional Information
You must register as a member first in order to receive any service from Irida Women's Center. 
Social services and counselling are only available for women. 
Legal assistance is available only for women (and her first degree family members, as long as they are linked to the woman).
Child Friendly Space available for children aged 1-6 years. 
Children will engage in recreational activities with the children's space facilitator, whilst their guardian is participating in activities elsewhere in the center. 
Please note this is not a drop off for children, it is only available for women who stay at the center.
Registration:
New visitors to Irida Center need to register. Send a message to the Irida phone or visit Irida Center during visiting hours to request registration and receive information about services at the center. 
The team at Irida will contact you (via phone) when it is your turn to register.
Languages spoken: Greek, English, French, Farsi/Dari, Arabic, Ukrainian, Russian
Accessibility
This service is closed on public holidays: YES
Is an appointment required? NO
Eligibility for services: Women 18+
Is anyone on your team able to communicate in sign language? NO
The entrance to this location has a ramp: NO
This location has an elevator: YES
This location has female staff: YES
This location has separate bathrooms for men and women: YES
All Services Listed Are Free of Charge: YES
Address
El. Venizelou 59
Thessaloniki 54631 
1st Floor
Opening Hours
Monday open from 09:30 to 17:30
Tuesday open from 09:30 to 17:30
Wednesday open from 09:30 to 17:30
Thursday open from 09:30 to 17:30
Friday open from 09:30 to 17:30
Contact Information
email: irida@iridacenter.org
facebook_messenger: https://www.facebook.com/iridacenter/?locale=el_GR
instagram: https://www.instagram.com/iridacenter/
phone: 302311296392
viber: 306907289836
website: https://www.iridacenter.org/
whatsapp: 306907289836
Address
El. Venizelou 59, Thessaloniki 546 31, Greece
40.6387866
22.9432538
Address in local language
Ελ. Βενιζέλου 59, Θεσσαλονίκη
Click here to see the address in GoogleMaps.