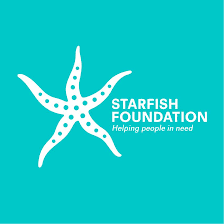 Updated at: 2022/12/21
Open Bike aims to introduce both refugees and locals to the benefits of cycling and through that help them gain deeper connections with their environment and between each other. We have created a bike workshop at OpenSpace and one inside the camp where people can repair their bikes themselves as well as recycle and upgrade them using the equipment and parts we provide for them. 
We also plan to offer lessons to beginners on proper bike usage, maintenance & repair and to arrange and co-organize alongside the local bike club evening cycling events/expeditions with the participation of both local and refugee/migrant populations.
Location
Lesvos
Address
Vournazon 25, Mytilene 81132
Contact Information
email: projects@asterias-starfish.org
facebook_messenger: https://www.facebook.com/starfishfoundation.org
phone: 302251020375
website: https://www.asterias-starfish.org/
Address
Vournazon 25, Mytilene, Greece
39.10411060000001
26.5537167
Address in local language
Βουρνάζων 25, Μυτιλήνη 81132
Click here to see the address in GoogleMaps.